One Source for Wealth Management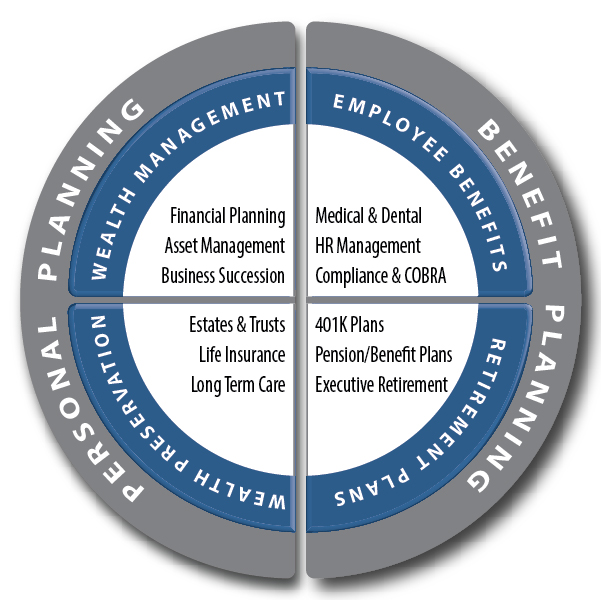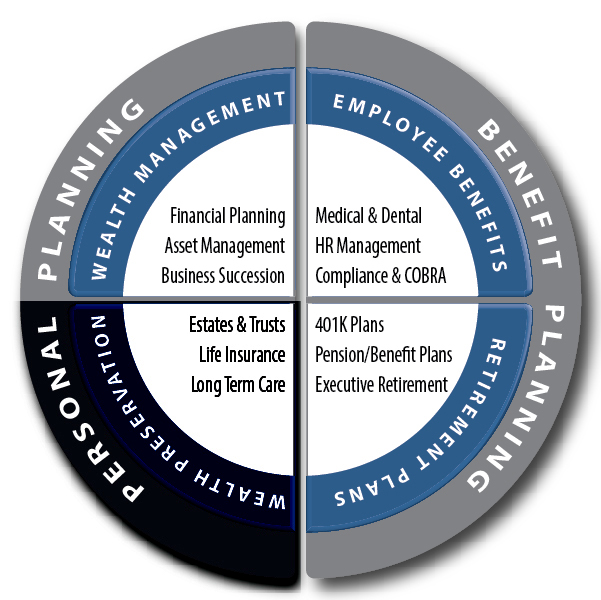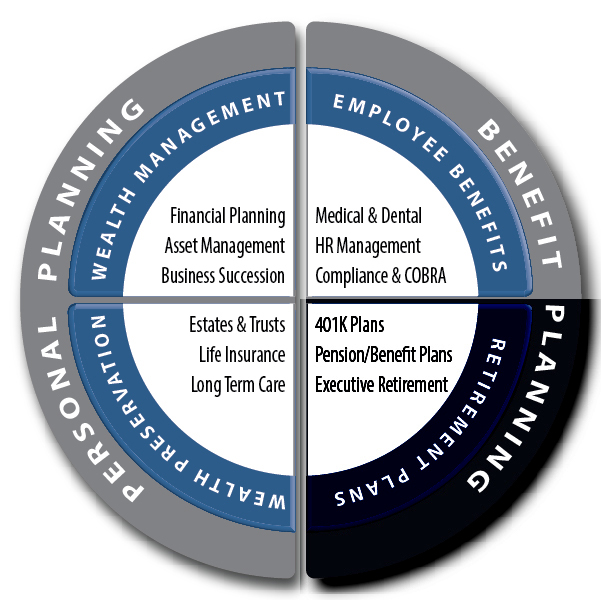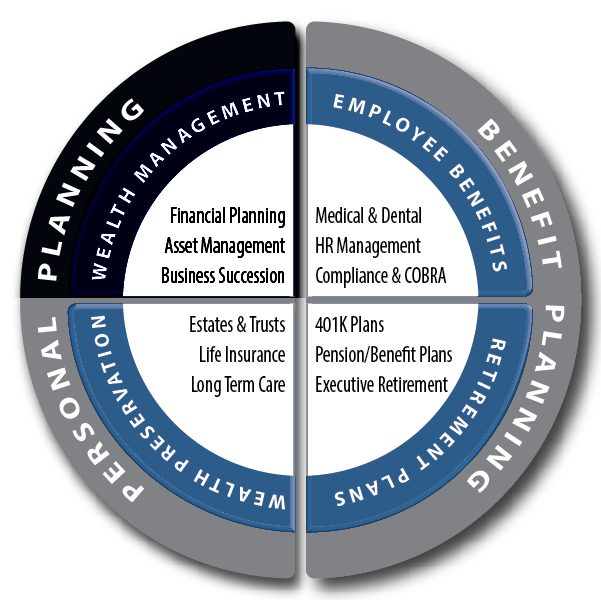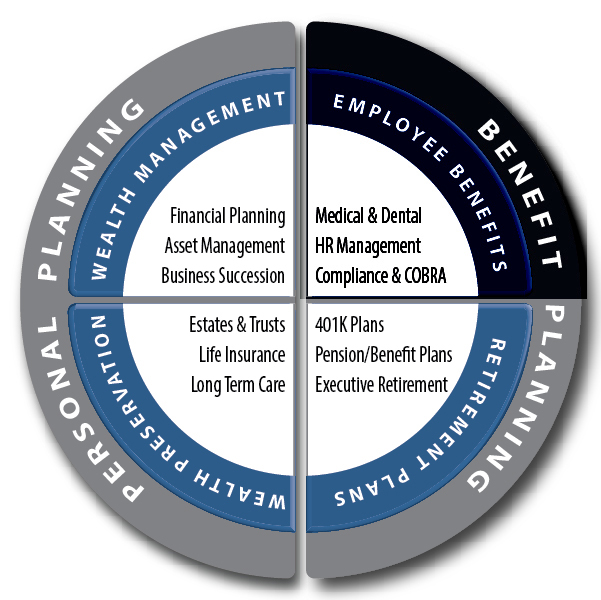 A comprehensive financial plan to manage your wealth should incorporate both your personal and your business finances. We help you plan your family's financial strategy together with business planning for you, your partners and your employees to help ensure the future you envision.
Personal Planning is a comprehensive process for setting and prioritizing your financial goals. It includes investments, retirement planning, estate planning, tax reduction strategies and insurance. Personal financial planning can advise you on ways to strive to save, invest, and manage your assets.
Benefits Planning incorporates the planning of benefits and retirements options for you, your partners and your employees to ensure that you are all getting the most out of your business success.
Eric Bertz and his team will bring you a financial strategy to help build your plan for personal financial independence and business financial success. We will incorporate ideas for investment management, retirement and long term financial management, business finances and succession planning, as well as offer benefits and financial services for you, your business partners and your employees.
Get the financial advice you need for yourself, your family and your business from one source.